almasder al jadid offers a wide range of high-quality bearings, Ball Bearing units (Pillow Blocks), Miniature Bearings, Automotive Bearings, Agricultural Bearings, Thrust Bearings, Deep Groove Ball Bearings, Angular Contact Ball Bearings, Spherical Roller Bearings etc .… fits to operating conditions and application performance requirements.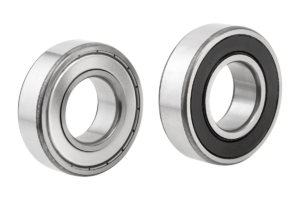 Ball Bearings
Standard products are available in both deep groove and angular contact designs.
Depending on the application and performance requirements, special materials can be used. These include corrosion-resistant high nitrogen steels, ceramic balls, high performance plastic cages and solid lubrication.

An extensive range of bearing types are available, including:
deep groove ball bearings | angular contact ball bearings | thin section bearings/flex bearings | four-point bearings | double row ball bearings| double row angular contact ball bearings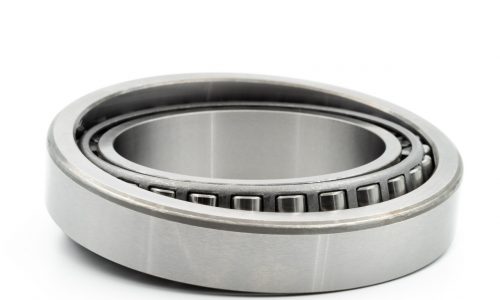 Tapered roller bearings
roller bearings comprise of steel inner and outer rings with cylindrical rolling elements. These bearings can also have cages incorporated into the design, depending on the application requirements.
roller bearing products are optimised to have high radial load capacity, high speed capability and low friction. We supply a number of different designs, sizes and configurations in this range, including multiple roller rows, cage material, full complement and flanged designs.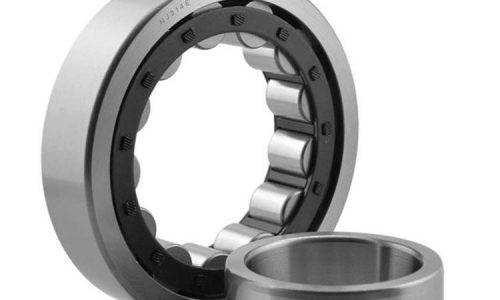 Cylindrical roller thrust
bearings are separable axial bearings, which are able to support heavy axial loads and shock impact loads. However, they are unable to support any radial load.
These bearings require little axial space, thanks to their slim design.
Cylindrical roller thrust bearings are suitable for low to medium speed applications, and are commonly found in everyday applications such as garden machinery and motorbikes.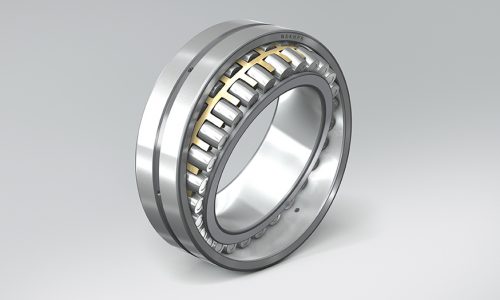 Spherical roller bearings
were initially used in applications where there were heavy loads, moderate speeds and the risk of misalignment. The application of these bearings has grown to include wind turbines, marine propulsion, sugar processing, pulp and paper production, material handling, mining and construction. Contributing to the growth of spherical roller bearings is the fact that they enable rotation with low friction and permit angular misalignment.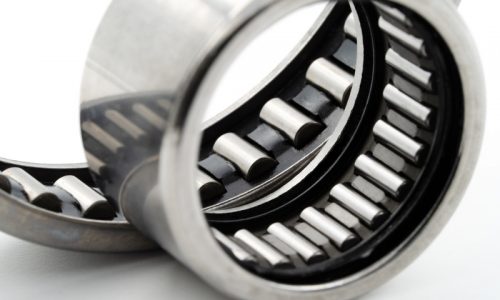 Needle rolller bearings
Needle bearings are characterised as bearings which incorporate small diameter/long length rolling elements and are typically in a wide range of applications and operating conditions.
They are ideal in applications where a very high load carrying capacity, a compact design is required or where axial displacement must be accommodated. Various needle bearing types are available Engineering, including flanged variants, outer ring only, or multiple row configurations
Needle thrust bearings
thrust bearings are designed to withstand a force in the same direction as the shaft, generally called an axial load, or thrust load. They are designed to only accommodate axial loads and therefore cannot be subjected to radial load. thrust bearings are suited for low to medium speed use and are available as single or double direction designs.
Higher speed operation is better served by needle thrust bearings which have a guided needle roller cage. These bearings also accommodate high axial loads and provide high levels of stiffness and durability in a range of applications, including industrial machines, high pressure pumps and machine tools.N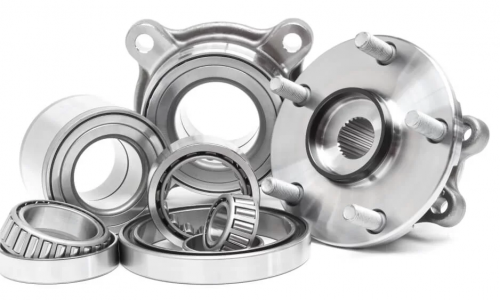 Automotive Bearings 
Al Masder Automotive offers a comprehensive range of automotive bearings for trucks, trailers, commercial vehicles and passenger cars, designing and manufacturing bearings for European and Asian vehicles. CRAFT's high quality automotive products, guaranteed through continued control, are designed to withstand harsh conditions.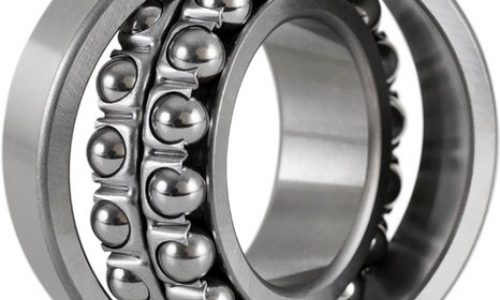 Self-Aligning Bearing
Self-aligning ball bearings are ideal for applications with misalignment issues between the shaft and housing. Due to their design, self-aligning ball bearings can accommodate up to 3° of misalignment without increasing the amount of friction and frictional heat produced. However, as the contact angle is relatively small on these bearings, the axial load capacity is not as high as, for example, angular contact bearings. These bearings can handle both static and dynamic misalignments. A sealed self-aligning ball bearing also protects it from dirt and other contaminants. Self-aligning ball bearings find their use in many different areas, such as mining, food processing, and mass production use, such as the textile industry.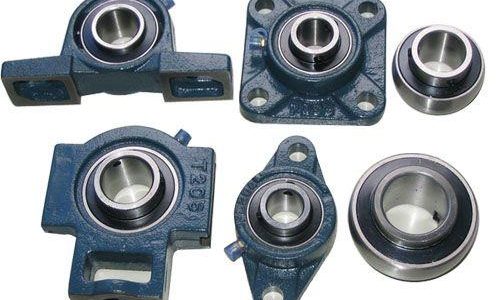 Pillow Blocks Bearings
Units feature one-piece cast iron housing, solid base, wide inner ring bearing, dual heavy-duty contact-type seals, steel plate slingers on sides for dust exclusion, full self-alignment, grease fitting for adding lubricant. Set screw units have two set screws 120° apart in the inner ring. Eccentric locking collar units provide locking for one-directional applications. Triple lip seals available on request. In addition to our standard items and configurations listed below, TRITAN excels at manufacturing customized bearings to meet specific application requirements.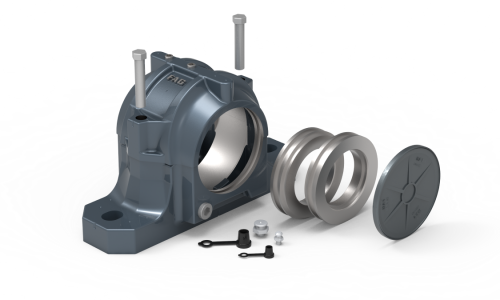 Split pillow blocks
Ideal for very high loads. Split. For the application of spherical ball bearings or spherical roller bearings. Seal exchangeable, standard seal included. Sets with housings of type SNL5 each consist of a bearing insert with a conical inner ring and an adapter sleeve for shaft fixing.